Yesterday, I finally met our students for this summer's community integration. We decided to have a tutorial session so we only got 10 kids to participate. It's better that way because we can really teach the kids well. I am assigned to an 11 year old child named Ismael. He's only in Grade 2 and he cannot construct a single sentence. We will have our first tutorial session this afternoon and he requested that I should teach him Math first. I cannot help but cry while I was interviewing him yesterday, I feel sorry for him and those other kids who cannot attain quality education.
I gotta run, have to update you about our first tutorial session next time! Here are some pics.
This is the place where we teach.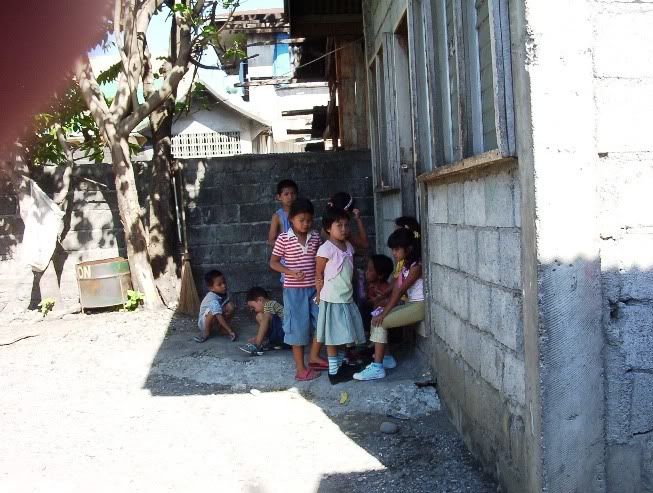 The children patiently waiting for their classroom to be opened.