When I woke up this morning, I was determined to take good pictures of the plants around our house. I was busy studying on my first subject but Aloy got in the way. He asked me if I could take pictures of HIM instead so I said yes without hesitations. I'm so proud of him. He's such a natural! When I told him to pose by the plants, he hurried without complaints about the mosquitoes. When I told him not to look at the camera, he shifted his eyes on the papaya. And when I told him to look sad, he did just that. Everytime I click there's pride in my eyes.
Aloy with the flowers. Our first take.
The boldstar look? Hahaha!
Me: Aloy don't look at the camera. Aloy: Okay, sa papaya na ako titingin.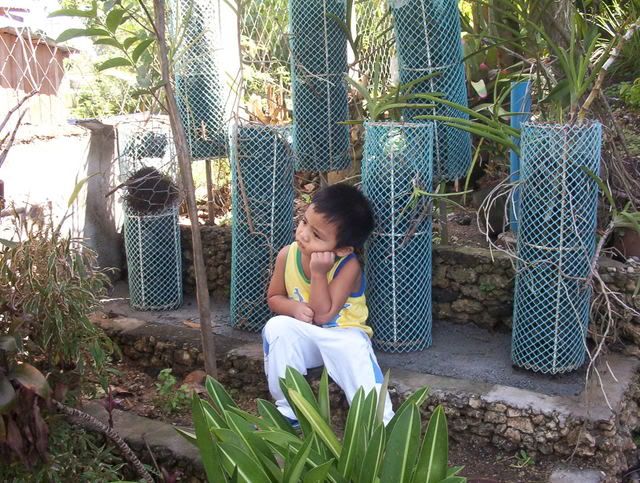 The problematic look.
I hope you had fun looking at his poses like I did when I took them. :)