Aloy and I had a bonding session yesterday at Our Lady of Lourdes Grotto,
it is a replica of Our Lady of Lourdes Grotto in France and the compound is equipped with ideal retreat house for recollection and seminars, a mini zoo and a children's park.
It was his first time to go there and see the animals so he made sure that I brought along the camera (READ:
Mama, i charge mo na yung battery ng picture
). I will narrate our whole day activity thru pictures...
Then I toured him around the Our Lady of Lourdes Shrine. Can you see Aloy? He was scared of the shrine thinking it might clobber him. But he stood behind me when I prayed.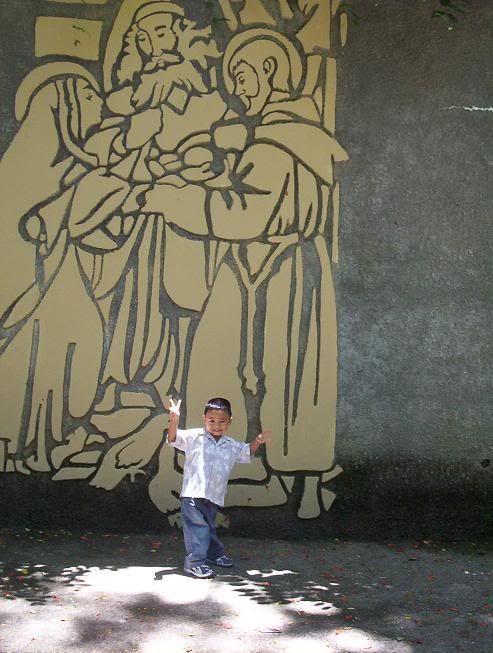 He was fascinated with this mural and asked me to take his picture. I don't know with the hand sign.
Power Ranger at the picnic grove. The grotto staff are encouraging families to have their picnics there. And we've seen more than ten families yesterday. Sweet.